It's time for a rematch! Following their narrow defeat, the Veteran Guardsmen of the Death Korps of Krieg are hungry for vengeance… or at least as hungry as a permanently gas-masked human raised to wage war from birth on a gasping deathworld can be. The Ork Kommandos, of course, are always up for a scrap, even if they're gonna be kunnin' and sneaky about it.
The Guard once again opt to take four reinforcements, declining the alternative options of air or artillery strikes.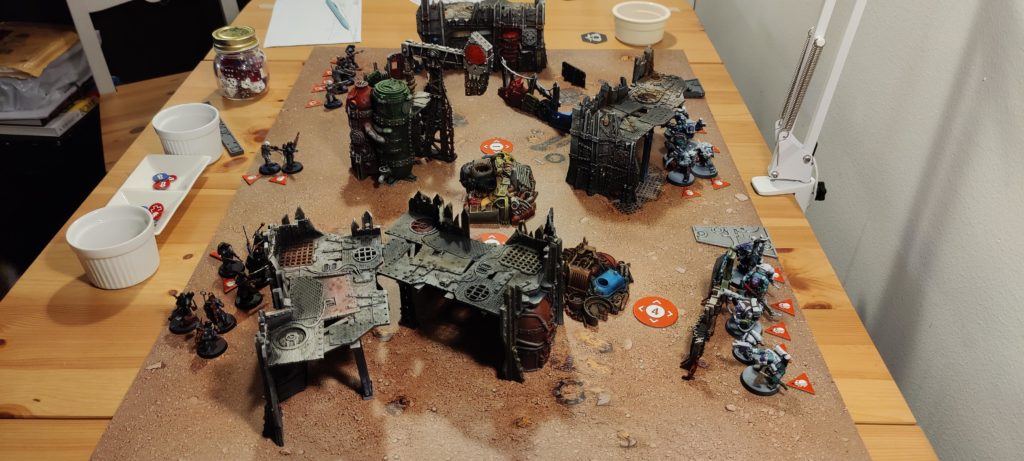 In the first turn the Orks begin with a full set of Conceal orders: anticipating a lot of shooting from the Guard, they're aiming to limit their opponent's options as far as possible. The Guard have a 50/50 mix of Engage and Conceal orders, and once again use the "Into the Breach" stratagem to make a dash move before the game begins. The Orks opt not to use their equivalent stratagem, but do use "Skulk About", further bolstering their survivability against enemy shots… though of course, the fact this stratagem was used is immediately forgotten and never comes up again. Both players have the experience of one game under our belts, but we're absolutely still beginners!